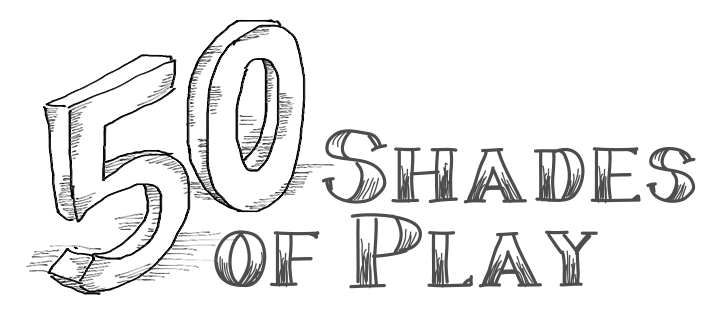 When the movie version of "50 Shades of Grey" came out in 2015, there were of course trailers posted to the internet to promote it. One of these trailers was quite ponderous and overwrought (perhaps in keeping with the movie) and someone saw fit to mock it by recreating it entirely, with lego.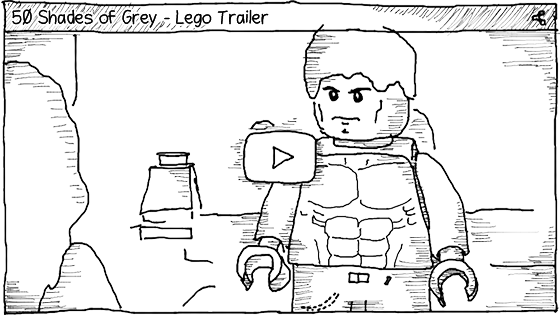 Click to Watch
Of course, such silliness did not go unnoticed. After finding a story about it on The Verge, I linked to it from my Facebook page.
That's where things got a little weird.
A friend pointed out the chain of derivative works that was involved. I decided to write a "song" based on the lego parody trailer to extend that chain one more step.
I thought all my passions
had crumbled into dust
saw that lego trailer,
became inflamed with lust.
Shades of lego grey,
shades of costs that I can't pay
Watch it, dream it,
let it take me away.
It's probably unsingable, which makes it more of a poem, I guess, but I called it a song, and then dared to ask what would be next in the chain of derivations.
My friend (and professional game designer) Seth Johnson suggested that he would make a dice game based on it. I foolishly said that if he did that, I would create a video game based on his dice game. He created the rules for the dice game within three hours of my initial post. I needed to create art assets, build css, and do some php development, so it took a little longer, but the first version of the game went up within 48 hours of that.
So, if you were wondering what madness possessed us, now you know.
Glenn Loos-Austin
2/10/2015